Chartered Astronacci Trader® The Gateway to Be Billionaire !
Since 2012
Introduction
CAT (Chartered Astronacci Trader) is a certification program and an intensive course of 12 months for those of you that would like to become more serious in exploring the world of international trading with proficiency. In this CAT program, you will study Astronacci science, which is a combination of Fibonnaci and Financial Astrology as the main methods of trading, both in stocks and forex.
Candidates will undergo 3 levels while studying stock and forex trading and are given a competency test in order to become professionals in the field of financial markets such as: professional traders, fund managers, capital market analysts, etc.
In this program, you will receive an interactive and highly enjoyable learning experience in trading, which we have designed in such a way that participants leave with optimal results, because we prioritise results hence, we have created teaching methods that would be done in live classes and online classes with over 50 meetings.
Our philosophy
The CAT Program was established with the aim of helping stock and forex traders to become professionals by going through several stages that would explore the participants' skills and knowledge.
While learning to trade on the CAT program, candidates will be provided with the knowledge on how to trade stocks and how to trade forex properly in order for CAT Program participants to be able to become professional traders with consistent and stable profit growth results.
The CAT Program educates participants in several stages of the material while studying stock and forex trading so that participants are able to find their own style of trading and their own trading system. At the end of the program, candidates are expected to be able to create a trading system that suits themselves.
The CAT Program maintains, encourages, and supports standard and professionalism along with ethics among analysts of capital market players.
---
3 Level Study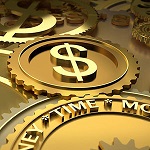 Price Action Strategy
Your first steps into the research of a wider financial market. In this level, you will learn how to trade stocks and forex by looking at condition trends. At the end of the program, candidates are able to create a price prediction and decide peak extreme areas of reverse trend from general understanding of the financial market, macroeconomy up to fundamental analysis.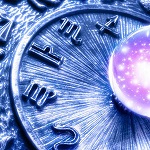 Planetary & Time Trading
In the second stage, you will examine how time is calculated and predict future stock and forex movements with planetary cycles and geometric time. Learning to trade using financial astrology allows participants to buy stocks or forex at the lowest price and close at the best price. Traders will also be taught to know the timing of the reversal of stock and forex prices in advance.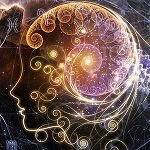 Mind & Money Management
In the final level of the CAT Program, you will analyze risk management in stock and forex trading. You will also learn to control emotions and thoughts in trading psychology. At the end of the level, you will take the final competency test to receive the title of Chartered Astronacci Trader (CAT).
---
Lets Make Money Today
Join Chartered Astronacci Trader Program Now!
Learning Process
Video

Through CAT's video materials, you will carry out the process of learning online trading. With the self-study method prior to the class or reviewing materials in class offline or online to optimize the two-way discussion process between the speaker and participants.

Webinar

In addition to the video learning process, CAT Institute also possesses other methods of stock and forex trading, namely through webinars. This webinar class is available to meet the needs of traders outside of Jakarta or for traders with a tight schedule.

Class Meeting

Make sure you are always present in each Class Meeting in order to interact more intensely with the instructor and other candidates. These Class Meetings also aims to add a network of participants in the world of trading.
Group Community

CAT Program also provides group chats used for communication, consultation or for sharing with fellow traders and/or mentor.

Self Study & Preparation Test

The CAT Program's syllabus is built over the method of self-study hence, you are expected to have studied the video materials and have mastered the material prior to the classes.
Our partners
Thanks to all
Instagram
Write us a few lines about your ideas, your dreams and let's advance together.
Follow
Facebook
Like our page and send us message directly from our brand new Facebook page.
Like Our Page